Gage & Leung
Stephen Gage & Chris Leung (UK)
Work Presented
The Mechanical Homunculus 2007–08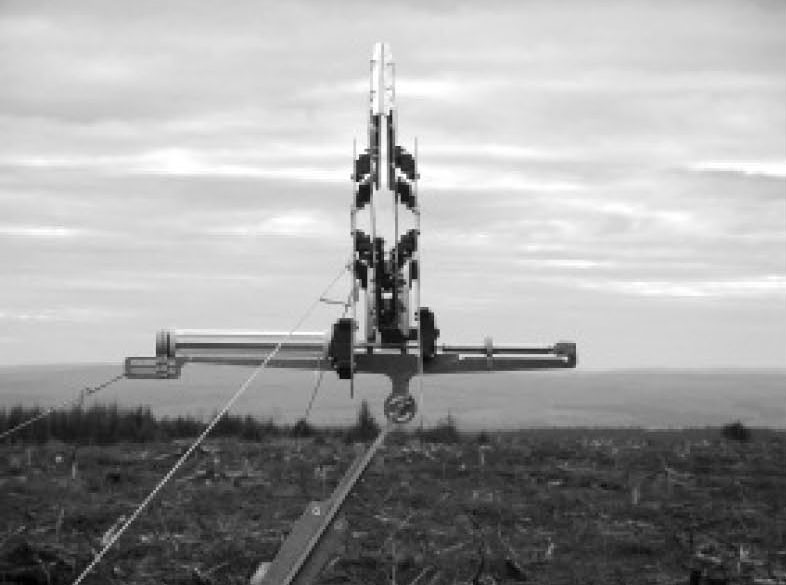 Stephen Gage's professional career spans the design and construction of buildings, academic teaching and research in government, private practice and academic contexts.
He currently co-ordinates the technical aspects of design research at the Bartlett, UCL where he is professor of innovative technology and a founder member of the Bartlett Interactive Architecture Workshop.
His many published buildings are recognised as leaders in their field. He describes his current research as follows:
"During my long experience as a designer I have sustained an interest in the way that the technology of building can subtly modify the internal environment. My other area of research comes from a longstanding interest in the time-based aspects of architecture that relate to human occupation and building use: it takes forward an early interest in cybernetics and building brief writing."
Chris Leung is a research engineer at the Bartlett, UCL in London. He trained as an architect at the Bartlett and qualified in 2003. He is an alumnus of the Interactive Architecture Workshop founded by Professor Stephen Gage and was awarded a distinction in 1998 for his diploma project "Fibre Light-field", an installation of nine human-machine-environment responsive systems. He worked for nine years at YRM Architects as an architect and developed bespoke software tools to support large-scale healthcare projects.
He is a member of the Sixteen*(makers) group of Designers, Fabricators and Researchers, its philoso ject in the North of England, the first "Architect's Residency" in the UK. His work and that of Sixteen*(makers) have been exhibited and published internationally including in editions of Architectural Design and Blueprint. He is a candidate for an Engineering Doctorate at UCL for his current research into integrating computer-vision techniques and physical computing to develop innovative building technology for passive environmental systems. His industry sponsor for the EngD is Haque and Design + Research Limited.