Ruairi Glynn
Ruairi Glynn (Ireland)
Work Presented
Performative Ecologies (2007–08)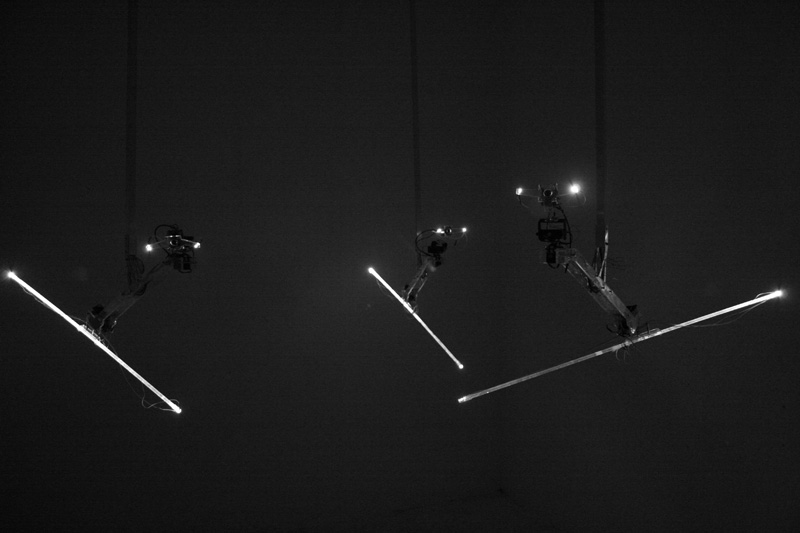 Installation Artist Ruairi Glynn explores the effects and opportunities that responsive technologies provide for participatory and performative spatial experiences. He is a graduate of the Bartlett School of Architecture where he studied under Prof. Stephen Gage & Prof. Ranulph Glanville, and is a member of the Institute of Digital Art & Technology, founded by Roy Ascot.
His work crosses artistic and scientific disciplines from sculpture, architecture and dance to artificial intelligence, computer vision and robotics following a cybernetic approach inspired in particular by Gordon Pask's experimental machines and theoretical developments. He is a multi award winning artist most recently receiving the 'European Top Talent Award for Digital Media' in the category of 'Installation Art', at Europrix 2007 held in Graz, Austria.
As well as a practising artist, he is the editor of 'Interactive Architecture', a leading online resource dedicated to emerging artistic and architectural explorations of responsive technologies. He is a tutor on the Textile Futures programme at the University of Arts, London. He acts as a visiting critic at leading Architecture and Digital Arts Faculties in the UK and Holland. He has also organized a number of international events including the "Interactive Architecture & Media" symposium held in January 2007 at the Eyebeam Gallery in New York, and 'Rip Mix Burn: Cultural Industries Redefined' conference held at
the Plymouth Arts Centre, UK.

Performative Ecologies from pask present on Vimeo.